1. French Tip Dip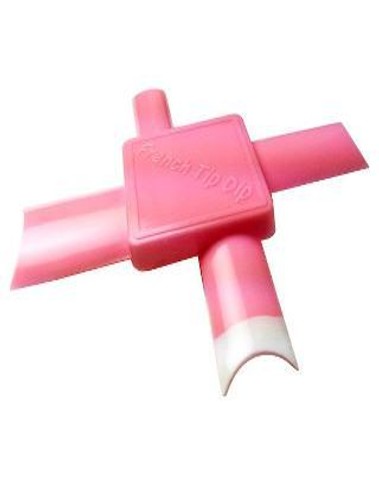 When I first saw this product I though, no way, that is such a gimmick. Then I took to YouTube to watch some reviews and learn more. Turns out, people LOVE this thing for a quick. easy, pretty french manicure. All you do is dip the appropriate size tip in the nail polish of your choice and then swipe it across the nail. You can buy it here. If you aren't sold, check out some reviews on YouTube. I am pretty impressed.
2. Magnet Rods for Magnetic Polish

I have used magnetic polish and thought it was kind of fun. I like how subtle the designs are. I was excited to see that you can buy just the magnet to get more designs! You can buy this one
for just $4.75 shipped. Or check them out on eBay.
3. Wearable Nail Soakers
You can use these for soaking your acrylics in acetone to get them off, as a water bath or for protection from discoloration in a tanning bed. You can buy them here
for $4.25 shipped.
4. Konad Nail Art Stamper
I am kind of new to the nail-obsession scene, so these might be old news to some, but they are new to me! I have read some mixed reviews on these nail stamping kits, but I think the consensus is with a little practice they are pretty fun and you can get some pretty good results. You can buy this one here
for $5.99 shipped and if you look around you can find TONS of design plate options
.
5. Nail Art Canes
I had to do a Google images search to figure out what exactly these were.
I guess you just slice them up thin and stick them on your nails. Who knew such a thing existed?! You can buy this set of 100 here
 for $8.99 shipped.
Like what you see? Tell you friends!