This might be my area of expertise. I am a little obsessed with mascara. If I had to choose a favorite feature about myself it would definitely be my eyelashes. I am always on the hunt for the perfect mascara. These are my favorite mascaras (that I've tried) in no particular order. You can buy any of these products at your local drugstore, but I posted links for Amazon.com because 1.) I'm a big online shopper 2.) Their prices are super competitive 3.) If you find a product you love and do Subscribe & Save
you can save even more money and get free shipping
1. Maybeline The Colossal Volum' Express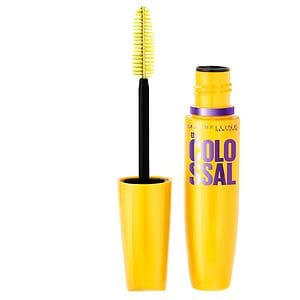 Alright, I know I said in no particular order, but this is my favorite. I love that it doesn't have the silicon brush that so many have now. I am not someone who makes a big fuss over curling and separating my lashes out perfectly, I feel like this mascara does all the work for me and makes for perfect eye lashes. You can buy it for $5.97 at Amazon.com
.
2. CoverGirl Lash Blast Volume Mascara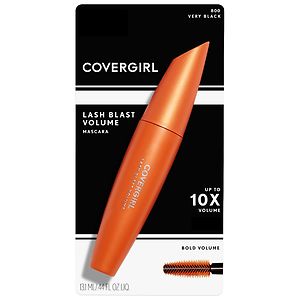 This is another one that I feel like does all the work for me. It makes my lashes long and full and separates them nicely without making a big fuss. You can't go wrong with this one. You can get it at Amazon.com
for $9.47
3. Maybeline Great Lash Lots of Lashes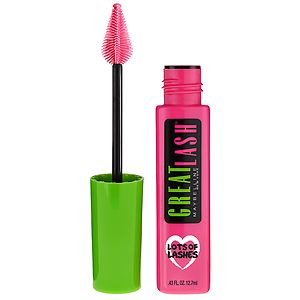 If you are looking for a mascara to make your lashes LOOOONG, this is the one for you. I got this and ended up giving it to a friend after a couple uses because it made my eyelashes a little too long (is that a thing?). If you have shorter lashes, definitely go for this. There are lots of variations on this one, so make sure you get the right none. It's $5.29 at Amazon.com
4. CoverGirl LashBlast Fusion Mascara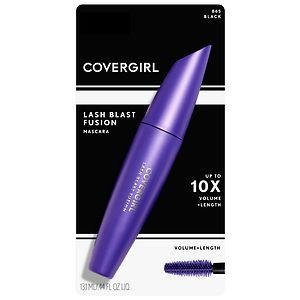 This is the tube of mascara I have in my makeup bag right now, and I have to stay it is moving up on my list of favorites. This one makes me eyelashes feel super full. Plus, it's another no fuss mascaras that doesn't require much work on my part to make my eyelashes look awesome. You can buy it at Amazon.com
for $7.99
5. L'Oreal Double Extend Lash Fortifier & Extender Mascara
If you have tried a double-sided mascara you probably know that they are kind of intense. Intense in an awesome way. Every time I wear this mascara I get asked if I am wearing false lashes. So, if false lashes are the look you are going for, this is the one for you. You can buy it at Amazon.com
for $8.30
6. Maybelline Volum' Express The Colossal Cat Eyes 
I have just recently discovered this mascara and I really love it. This one takes  a little more work and a few coats, but it really does give fabulous, full results! I would compare it to Benefit BadGal Lash mascara, because I think it's that awesome. You can buy it here for $5.94 or at any drugstore for around $6.
Like what you see? Tell your friends!